Robin Minard
Audio Books | Extended, 2014 • TONSPUR 62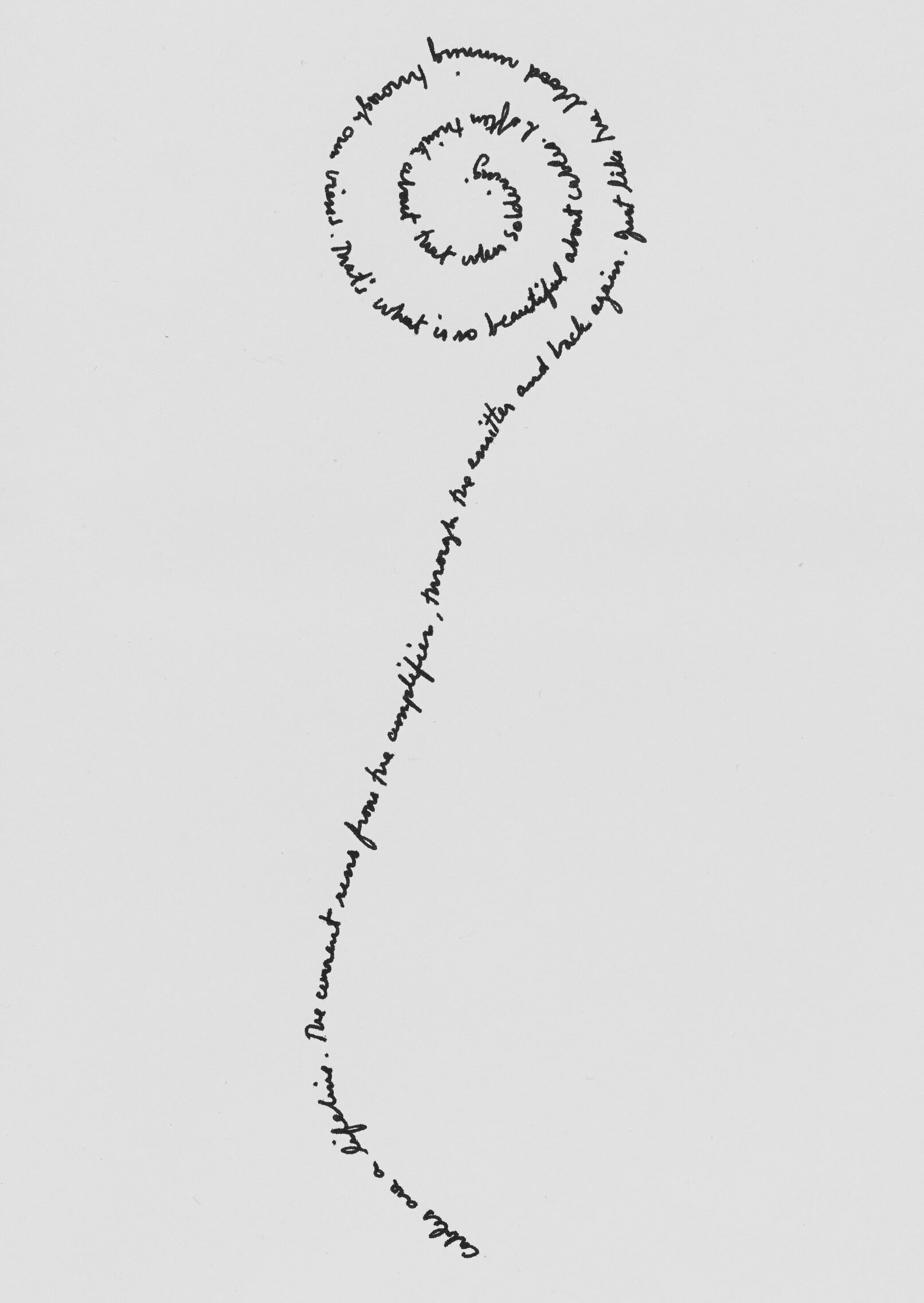 AUDIO BOOKS | EXTENDED
In 2005 I created a series consisting of seven "Audio Books". They are notebooks opened in the middle, containing a handwritten text (in French) and a couple of small integrated piezo speakers including cables. The texts are simple love stories. They are about the experiences of a man waiting outside a door, falling in love, slipping into a daydream. All seven stories have the same basic structure, but the details are labyrinthine. As one reads the texts, the speaker elements increasingly cover the lower and middle areas of the page, obscuring more and more of the story. In the original books, the soft sounds from the mini speakers are meant to penetrate the 'inner space' – the imagination space – of the readers. They search for words and find sounds.
For the TONSPUR_passage I expanded this idea of 'inner' and 'outer' space to an eight-channel soundtrack. This is the sonic counterpart to the seven posters depicting the original books and contains a sequence of real and fictional sound spaces. These sound spaces blend and mix with the stories, creating another layer of meaning and context.
The original "Audio Books" will be shown simultaneously in the exhibition "Connecting Sound Etc. Cable Works, Cable Sounds, Cables Everywhere." at freiraum quartier 21 INTERNATIONAL.
BIOGRAPHY
Robin Minard, born 1953 in Montréal, Québec, Canada, lives and works in Weimar, Germany.
robinminard.com
TONSPUR 62
Robin Minard [CDN]*
Audio Books | Extended, 2014
8-channel sound installation,
7-part poster series
Length 11:00 min
Recordings, composition: Robin Minard
*50th TONSPUR Artist-in-Residence at quartier21/MQ
05.06.14-24.08.14
MuseumsQuartier Vienna
TONSPUR_passage
[between MQ Hof 7 and 8]
Daily 10-20h
Opening: Wed 04.06.14, 18h
Introductory words:
Georg Weckwerth
[Artistic Director TONSPUR].
Barbara Barthelmes [musicologist]