Roberto Paci Dalò
Robert Adrian [1935–2015] • TONSPUR 75_lost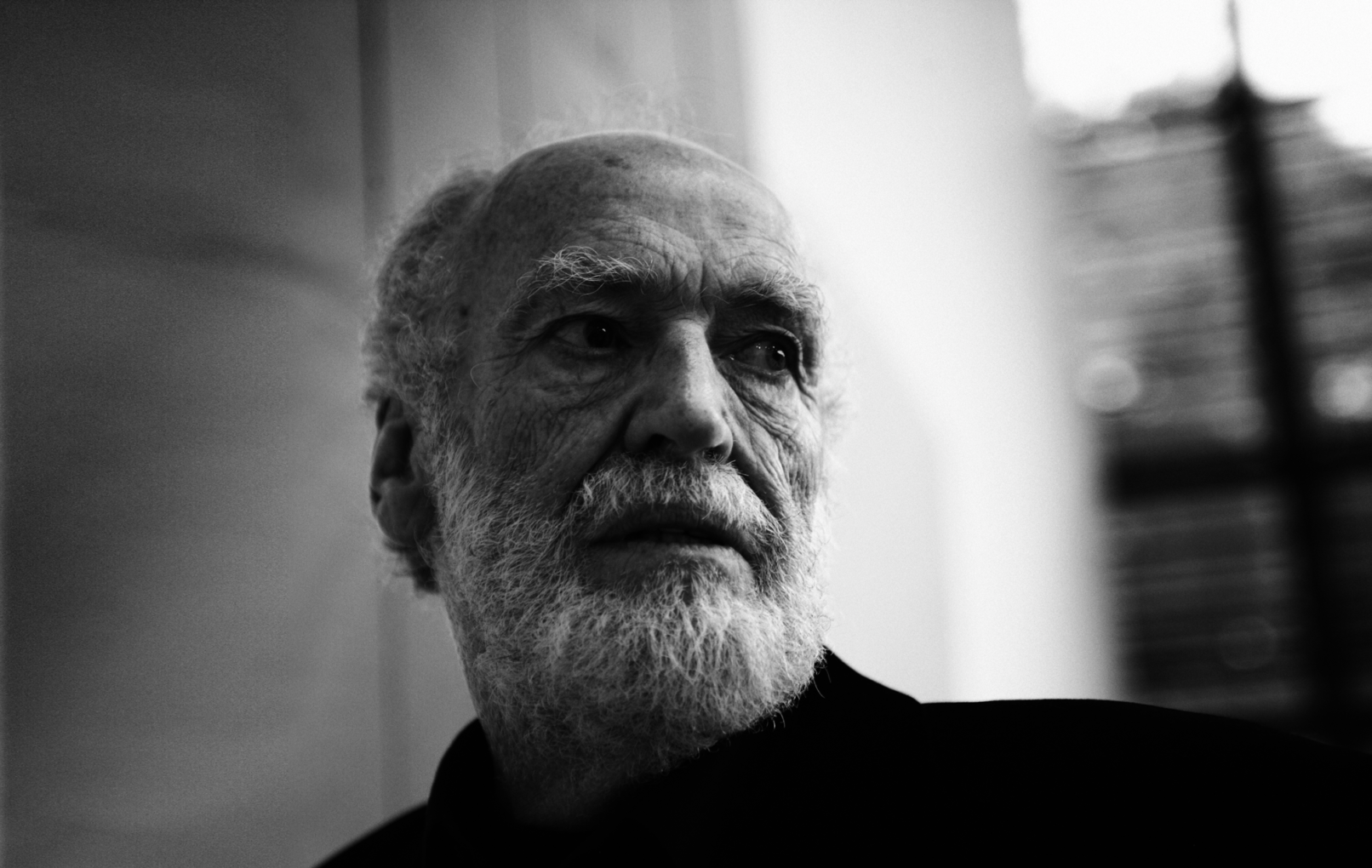 LONG NIGHT TALKS. FOR ROBERT ADRIAN
"Long Night Talks" is a tribute to the Canadian artist and new media pioneer Robert Adrian X, who lived in Vienna from 1972 until his death in 2015. Robert Adrian was considered a key proponent of telecommunications art, and preoccupied himself throughout his life with the impact of electronic networks on society and art. Adrian received the Prize of The City of Vienna in 1993, and the Austrian Art Prize in 2011. He was awarded the Nam June Paik Art Center Prize in 2009.
For many years he collaborated with close friend Roberto Paci Dalò on projects which include Paci Dalò's film on Adrian for the 2001 Robert Adrian X retrospective at the Kunsthalle Wien. The two held numerous conversations in Adrian's Vienna studio on Wiedner Hauptstrasse: "long night talks" about art, radio, telecommunications, technology or video surveillance systems.
In his work "Long Night Talks. For Robert Adrian" Paci Dalò primarily uses Adrian's voice, combining it with recordings, instrumentalization and electronic sounds. The sound installation is accompanied by a seven part series of images, graphically framing the work. The seven images symbolise seven imaginative days spent with Robert Adrian. In addition, Paci Dalò is publishing his journal about the project and his time as Artist in Residence at Q21/MuseumsQuartier Wien on his website www.robertopacidalo.com.

BIOGRAPHY
Roberto Paci Dalò, born in Rimini, Italy in 1962, lives and works in Rimini. 65. TONSPUR-Artist-in-Residence at Q21/MQ.
robertopacidalo.com

TONSPUR 75_LOST
Robert Adrian [1935–2015]
Roberto Paci Dalò [IT]*
Long Night Talks. For Robert Adrian, 2017
8-channel sound installation, 7-part series of images, radiowork
Duration 28:00 min
Idea, composition, images:
Roberto Paci Dalò
Voice: Robert Adrian
Bass clarinet, clarinet, electronics:
Roberto Paci Dalò
Contra-alto clarinet: Susanna Gartmayer
Piano, electronics: Robert Lippok
Guitar, Electronics: Christian Fennesz
Technical collaboration: Stefano Spada, Andrea Felli
Production: TONSPUR Kunstverein Wien for the series
TONSPUR für einen öffentlichen raum
In collaboration with ORF Kunstradio, Giardini Pensili,
Usmaradio
Special thanks to Heidi Grundmann, Elisabeth Zimmermann
*65. TONSPUR-Artist-in-Residence at Q21/MQ
31.07.17–02.12.17
TONSPUR_passage / Q21/MQ Wien
Museumsplatz 1, 1070 Wien
Daily 10am to 8pm
Opening: Su 30.07.2017, 5pm
Opening words:
Georg Weckwerth [artistic director TONSPUR Kunstverein Wien]
Lucas Gehrmann [Kunsthalle Wien]