ROBIN RIMBAUD – SCANNER
Robin Rimbaud – Scanner [UK] TOGETHER TOGETHER TOGETHER, 2022 • TONSPUR for Ukraine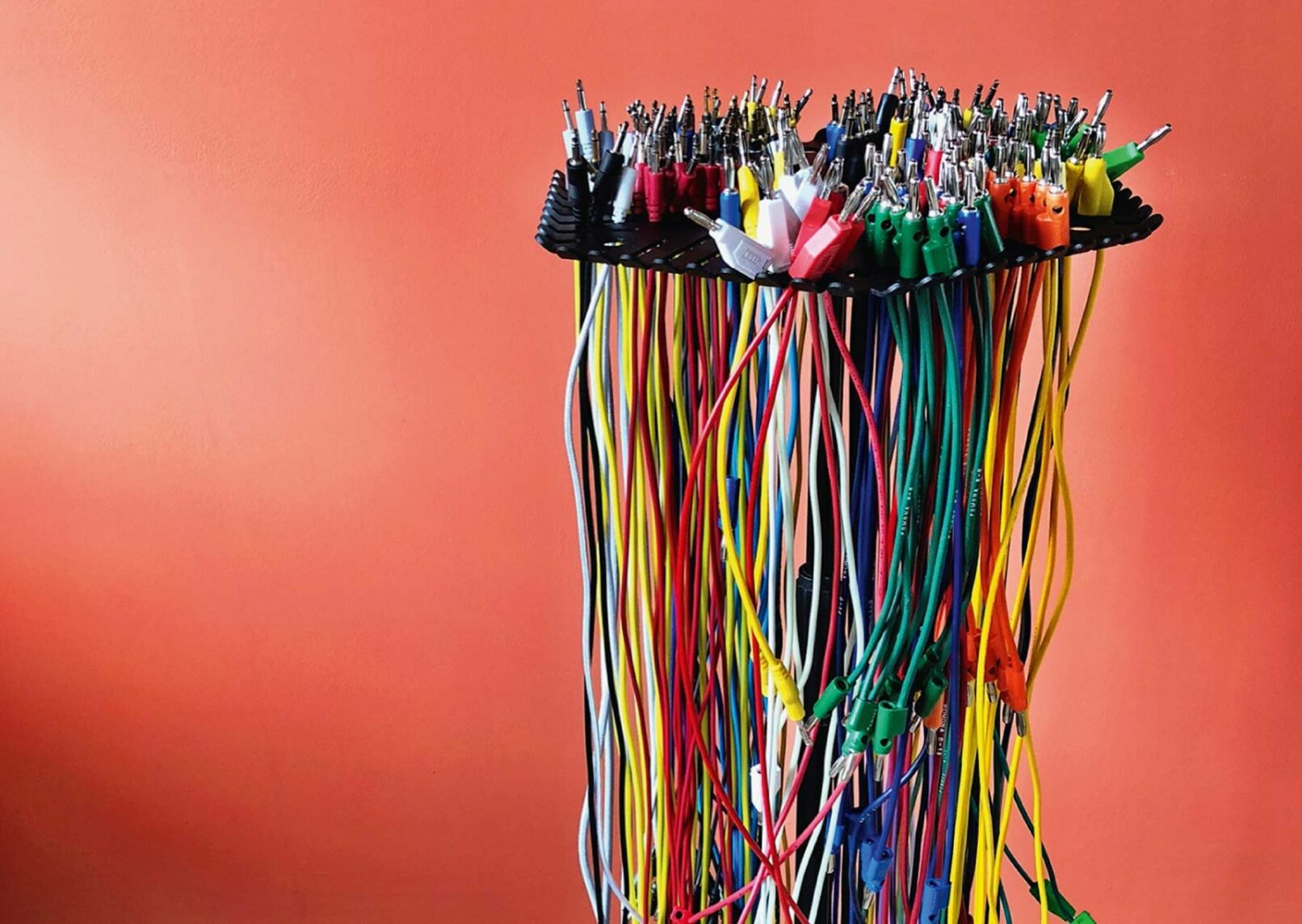 TOGETHER TOGETHER TOGETHER
It's so easy at times to take things for granted, such as security, peace, freedom and comfort, but recent global events from Covid to the Ukraine Crisis have alerted us to the instabilities in the world, more so now than ever before.
To be invited to create a work in response to the situation in Ukraine was challenging in itself. Even to consider what value art has to offer in these times, rather than the real efforts of those fighting for their lives, is hugely perplexing. My work is not overtly politically driven or motivated, yet resonates with our times.
I'm aware that in so many ways we remain alone, even whilst in groups, be that school, family or even social encounters. For my installation here I recorded my voice repeating the word 'together', in many different ways. I then used digital tools to splinter this into tiny fragments which over time join together again.
Accompanying the voice is a melody taken from a traditional Ukrainian folk song, treated and processed, so it offers a rather ghostly echo of a stable past in the present. These fragments appear and disappear at random intervals, like a calling to our history.
"Together Together Together" suggests that no matter how hard we are stripped of our dignity and humanity, we will prevail and continue to rise, even when knocked down. We will remain together, strong as one voice.
Robin Rimbaud – Scanner
Robin Rimbaud, born in Southfields, London, United Kingdom in 1964, lives and works in London.
TONSPUR FOR UKRAINE
Robin Rimbaud – Scanner [UK]
Together Together Together, 2022
8-channel sound work, 7-part series of A1 images
duration 8'35''
concept, recordings, audio editing Robin Rimbaud
design A1 images Robin Rimbaud
installation set up Peter Szely
production TONSPUR Kunstverein Wien
artistic director Georg Weckwerth
05.05.22–27.08.22
TONSPUR_passage –
Micro Museum for Sound
MQ Wien, Museumsplatz 1, 1070 Wien
daily from 10–20h