ALVIN CURRAN LIVE • PLAY IT AGAIN, SAM — SAT 15 JUL 23 • 5:30 PM LIVE STREAM
© Alvin Curran & Marienbad Film Festival
TONSPUR @ MARIENBAD FILM FESTIVAL 2023
MARIENBAD FILM FESTIVAL 2023
PRESENTS

ALVIN CURRAN"PLAY IT AGAIN, SAM"
FILM MUSIC FROM "CASABLANCA" TO "THE WORLD´S END" FROM "KING KONG" TO "JOHN CAGE".

LIVE MUSIC PERFORMANCE
AND LIVE STREAM

FROM THE MAIN COLONNADE IN MARIENBAD
IN COLLABORATION WITH TONSPUR KUNSTVEREIN WIEN & HEARMES EAR

SAT 15/7/2023
5:30 PM
DURATION OF THE NEW MUSIC CONCERT: 60:00 MIN

INTRODUCTION
JOZEF CSERES & GEORG WECKWERTH
"To be a composer alive today is not to be a composer of your time, but merely to be part of one tiny sect, one small cult, at a time when the music of your time is in fact the music of all time. (…) In a time when everything is absolutely possible, composing becomes pure hell," comes from the legendary composer and performer Alvin Curran in Eric Baudelaire's When There Is No More Music To Write and Other Roman Stories, which screened at last year's festival.
Encountering Alvin Curran's music in any form is always a unique experience. At Marienbad, we will be lucky enough to admire the compositional and pianistic artistry of the great musical eclectic in the brand new program "Play It Again, Sam" — a live remix of paraphrases and allusions to well-known and lesser-known film melodies and themes.
Alvin Curran is an American composer and performer who lives in Rome for many years. He has played piano and trombone since childhood and later studied music with composer Elliott Carter at Yale University's School of Music. In 1966 he co-founded the experimental ensemble Musica Elettronica Viva. Throughout his career, he collaborated with many other musicians, including Philip Corner, Fred Frith, Kathleen Supové and Evan Parker. Since the late 1980s, he has often used the shofar in his recordings. In 2013, for example, he released the album Shofar Rags on Tzadik Records, where he used this instrument. He has also been involved in teaching in Rome and many other cities. He has received numerous awards throughout his career; in 2004, for example, he was honored by the Guggenheim Foundation.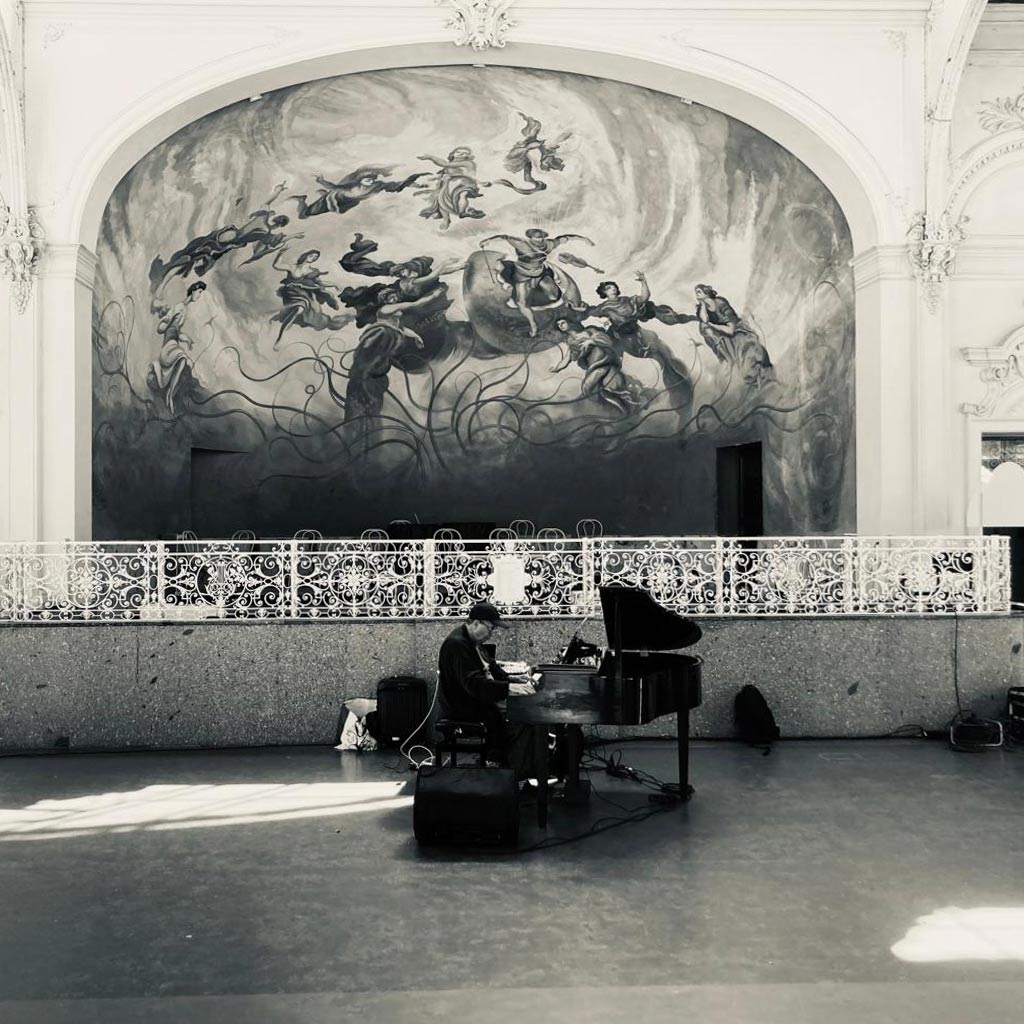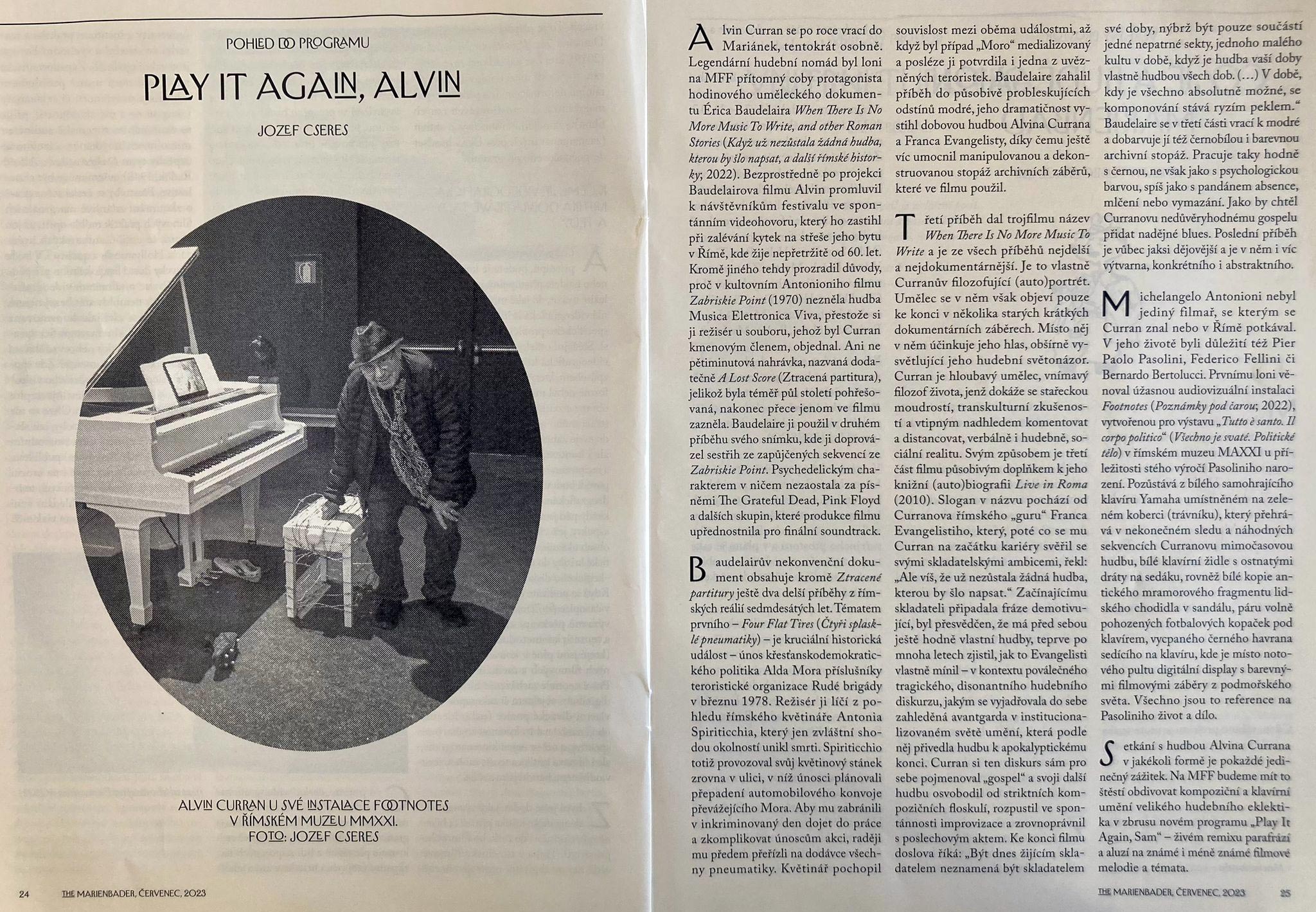 Alvin Curran
"Play It Again, Sam"
Live Music Performance
Marienbad Film Festival
in collaboration with
TONSPUR Kunstverein Wien
Saturday • 15 July 2023 • 17:30
Kolonáda Maxima Gorkého
Mariánské Lázně
Česká Republika
Supported by the Federal Ministry for Arts, Culture,
the Civil Service and Sport (BMKOES)